Description
European Beech Laser Plywood is a product designed and manufactured exclusively at Plyco to meet the requirements of our 3D modelling and laser cutting customer applications.
Beech is frequently the customers first choice for applications such as business cards and event invitations due to its consistently clean laser cutting results combined with exceptionally high quality natural beech veneer faces. This product contains formaldehyde free glue adhesives.
In addition to a 1200 x 600mm standard Laser Plywood Panel, we also offer custom sheet sizes tailored for the bed size of your laser cutting machinery. Contact us with the details of your product and requirements for a tailored quote.
Face Grade: A Front / B Back
Bond: C-Bond (Interior)
Applications: 3D models, cake toppers, key tags, invitations, jewellery, business cards, bookmarks, plaques and signage.
Want your order cut to size? Fancy some custom edging? Plyco can do it all!
To speed up the process of delivering a custom quote, either complete our cut to size form or submit both the products and cuts/edging required via our contact page. 
Note: completing an online order before submitting a seperate cutting/edging request will result in delayed order fulfilment.
To offer the cheapest price, we use calculated rates at checkout based on your order's destination, weight and dimensions.
Plyco offers $60 flat rate "Local Delivery" to select Victorian regions and a free pickup service from Plyco Fairfield. Please read our disclaimer for residential local deliveries using Plyco trucks.
We also offer free shipping of Craft Pack Bundles for all orders over $200 ($500 for TAS). Offer unavailable in NT and excludes 12mm Laserply Craft Packs.
If rates for your destination aren't displaying at checkout, contact our sales team at info@plyco.com.au for a manual rate. Read more about our Australian and international shipping options.
Customer Reviews
Write a Review
Ask a Question
Filter Reviews:
quality
beech
Plyco
service
ply users
splinters
cracks
Fijian Cedar
dudes
NewYear
14/10/2023
Melissa S.

Australia
Excellent quality
Excellent quality as usual. Fast shipping.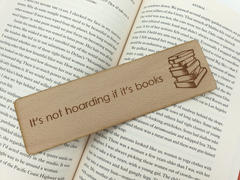 G'day Melissa! Thanks for your terrific 5/5 review on our Beech Laserply. We're thrilled to hear that you loved the excellent quality and speedy shipping. It's customers like you who make us love what we do! Best of luck with your woodworking project, and don't hesitate to reach out if you need any more plywood. Cheers!
12/10/2023
Colin E.

Australia
Very happy
I am extremely happy with the service I got from your company. Was dispatched very quickly and was superbly wrapped to protect the product from the bumps of transport. The product is A Grade as well which makes everything about this transaction great.
G'day Colin! We're stoked to hear that you're extremely happy with the service you received from Plyco. We pride ourselves on dispatching our products swiftly and ensuring they're wrapped up tight for a smooth journey to your doorstep. Super happy to hear that you thought our Birch Laserply is A Grade too - we're all about giving you top-notch quality. Best of luck with your woodworking project, mate! Cheers!
11/10/2023
Jim P.

Australia
Very pleased with the order
First time to deal with Plyco. Great delivery and prices. Happy to give 5 stars for my 1st order.
G'day Jim! Thanks for taking the time to leave us a stellar review for the Radiata Laserply. We're stoked to hear that your first experience with Plyco was top-notch, from the awesome delivery to the competitive prices. A big high-five for the 5-star rating! Wishing you all the best for your woodworking project. Have a ripper time creating something amazing with the plywood. Cheers!
11/10/2023
Bec M.

Australia
Great quality
Love the plyco birch wood, it engraves beautifully on my laser cutter
G'day Bec! Thanks for sharing your love for our Birch Laserply. We're stoked to hear that it engraves beautifully on your laser cutter. That's what we like to hear! Wishing you all the best for your woodworking project. Keep creating those stunning masterpieces! Cheers!
07/10/2023
Leon R.

Australia
Plyco the Ply Kings!
To all you budding and committed ply users, look no further than Plyco, they have the stock and the desire to help. I recommend them very highly. I am a user of their laser ply range and found the quality and delivery first class. Leon Ryan
G'day Leon! Thanks for your rave review of our Beech Laserply! We're stoked that you're loving the quality and delivery of our product. We reckon you'll smash it in your woodworking project! Best of luck, mate!