Description
If you've ever dreamed of a product offering the affordability of MDF, the premium appearance of a veneer and the convenience of a handy panel, this is it.
Designed and pressed in Plyco's Melbourne warehouse, this dynamic new range is a collection of premium veneer leaf sheets pressed onto a solid 1.8mm Medium Density Fibreboard (MDF) panel to deliver a finished thickness of 3mm. Consider it the cousin of our much-loved Laserply range.
At home with handicrafts, dominant with DIYers and unequalled anywhere else, the MicroPanel range is our refreshing twist on the classic MDF panel. With a convenient 600 x 300mm size, MicroPanels enable easy installation and affordable shipping via Plyco's network of national couriers.
Key benefits: Solid core, premium appearance and versatility.
Applications: Laser cutting and engraving.
Veneers: American Walnut, Bamboo Carbonised, European Birch, Canadian Rock Maple, Tasmanian Blackwood, Tasmanian Oak, West Australian Jarrah, Tasmanian Myrtle.
Related Products: MicroPanel is also available in pre-packaged, six pack bundles and four packs of pre-cut circles that ship next day.

Want your order cut to size? Fancy some custom edging? Plyco can do it all!
To speed up the process of delivering a custom quote, either complete our cut to size form or submit both the products and cuts/edging required via our contact page. 
Note: completing an online order before submitting a seperate cutting/edging request will result in delayed order fulfilment.
To offer the cheapest price, we use calculated rates at checkout based on your order's destination, weight and dimensions.
Plyco offers $60 flat rate "Local Delivery" to select Victorian regions and a free pickup service from Plyco Fairfield. Please read our disclaimer for residential local deliveries using Plyco trucks.
We also offer free shipping of Craft Pack Bundles for all orders over $200 ($500 for TAS). Offer unavailable in NT and excludes 12mm Laserply Craft Packs.
If rates for your destination aren't displaying at checkout, contact our sales team at info@plyco.com.au for a manual rate. Read more about our Australian and international shipping options.
Customer Reviews
Write a Review
Ask a Question
Filter Reviews:
Plyco
quality
laser
Bunnings
fashion
grade
diode laser
panel
colour
material
21/11/2023
corine l.

Australia
Nice Quality and texture
its hard to find nice laser ply Im really happy with the quality and the engraving look. Im now a regular customer :) Thanks Plyco
Hi Corine, Cheers for the top-notch review! We're stoked you're loving our Micropanel and the quality of our laser ply. Your words put a spring in our step! We look forward to being your go-to for all your future ply needs. Best of luck with all your woodworking projects. Best, Plyco
18/10/2023
Iti G.

Australia
Great finish
Love this plywood! Much better than what we get from Bunnings.
G'day Iti! Thank you so much for your awesome review on our Micropanel plywood. We're thrilled to hear that you love it and find it to be better than what you can get from Bunnings. That's music to our ears! We wish you all the best with your woodworking project. Cheers!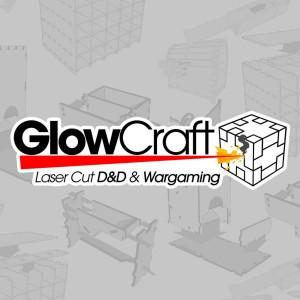 CM
16/10/2023
Christopher M.

Australia
Great, when it's great!
The wood is beautiful, but at least 25% of the order was at least a little warped, mostly bendable with force back in to place, some pieces were entirely unusable for my purposes due to the bend, which put my project back. I've rated higher as I know these things aren't intentional and generally things are good.
Hi Christopher! Thank you for taking the time to share your feedback on our Micropanel. We're glad to hear that you find the wood beautiful. We apologize for any inconvenience caused by the warp in some of the pieces. Although not intentional, we understand it can be frustrating. We appreciate your understanding that these things can happen occasionally. We wish you all the best for your woodworking project and hope it turns out brilliantly!
16/10/2023
Ralph K.

Australia
Laser ply
I have purchased ply from local hardware stores it works but I have to do three or 4 passes to cut through. With Plyco micropanel I have just the right size for small jobs and it usually cuts through in 2 passes saving me time. Great product.
G'day Ralph! We're stoked to hear that you've had a top-notch experience with our Micropanel! Cutting through plywood can be a real hassle sometimes, but we're thrilled that our Micropanel has made it easier for you. Saving you time and effort on your woodworking projects is what we're all about. Cheers for the 5-star rating! Best of luck with your future projects, Ralph. Happy crafting!
01/10/2023
Cara D.

Australia
Great product
Easy to work with and great colour!
G'day, Cara! Thanks for sharing your awesome experience with Micropanel. We're stoked to hear that it was easy for you to work with and that you love the great colour. Wishing you all the best for your woodworking project, and if you ever need more plywood, we're here to help! Cheers! ️