Description
The fine, dense grain of Carbonised Bamboo Laserply makes it an ideal product for laser cutting, etching and engraving and will machine cleanly at high speed. This Bamboo product contains formaldehyde free glue adhesives and is also available in a Natural Coloured Appearance.
The colouration of Carbonised Bamboo is achieved via an additional manufacturing process akin to the caramelisation of sugar in which exposure to high temperatures browns the starch within the raw materials.
In addition to a 1200 x 600mm standard Laser Plywood Panel, we also offer custom sheet sizes tailored for the bed size of your laser cutting machinery. Contact us with the details of your product and requirements for a tailored quote.
Grain: Narrow
Colour: Carbonised
Applications: cake toppers, key tags, invitations, jewellery, business cards, bookmarks, plaques, signage and much more.
Want your order cut to size? Fancy some custom edging? Plyco can do it all!
To speed up the process of delivering a custom quote, either complete our cut to size form or submit both the products and cuts/edging required via our contact page. 
Note: completing an online order before submitting a seperate cutting/edging request will result in delayed order fulfilment.
To offer the cheapest price, we use calculated rates at checkout based on your order's destination, weight and dimensions.
Plyco offers $60 flat rate "Local Delivery" to select Victorian regions and a free pickup service from Plyco Fairfield. Please read our disclaimer for residential local deliveries using Plyco trucks.
We also offer free shipping of Craft Pack Bundles for all orders over $200 ($500 for TAS). Offer unavailable in NT and excludes 12mm Laserply Craft Packs.
If rates for your destination aren't displaying at checkout, contact our sales team at info@plyco.com.au for a manual rate. Read more about our Australian and international shipping options.
Customer Reviews
Write a Review
Ask a Question
Filter Reviews:
Plyco
poplar 6mm plywood
Bamboo laser plywood
laser cuts
orders
dents
Great
quality wood product
fact
issues
17/10/2023
kristy k.

Australia
Bamboo
Love the quality - engraves perfectly
G'day Kristy! We're stoked to hear that you're lovin' the quality of our Bamboo Laserply - Carbonised. It's awesome to know that it engraves perfectly for your woodworking projects. Cheers for the sweet review! Best of luck with your future projects. Happy woodworking!
17/10/2023
Wayne F.

Australia
Poplar plywood 6mm
Very happy with the packaging. Unlike some other company's ply that arrives warped, and as any laser cutter knows, that causes issues. Thank you Plyco for ensuring my poplar 6mm plywood arrives warp free. I will continue using Plyco.
G'day Wayne! Stoked to hear that you're happy with our Bamboo Laserply - Carbonised! We always make sure to pack our products with care, so it's awesome to know that it arrived in top-notch condition. We understand how crucial it is for laser cutting to have warp-free ply, and we're glad we could deliver that for you. Thanks for choosing Plyco, Wayne! We're over the moon knowing that you'll continue to rely on us. Best of luck with your woodworking project, and if you ever need any more top-quality plywood, we'll be here for you. Cheers!
17/10/2023
Alison j.

Australia
Lasercraft craft pack
What a difference it makes to use good quality ply. Was in a hurry and bought some from a well known hardware store. Nearly every 2nd thing I made was a failure. Do yourself a favour. Buy the good stuff here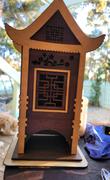 G'day Alison! Thanks for your five-star review of our Laserply Craft Pack. We're absolutely stoked to hear that our high-quality ply made a big difference for your woodworking projects. It's definitely important to invest in good quality materials to avoid any mishaps or failures. We appreciate you choosing Plyco for your plywood needs, and we hope our Laserply continues to impress you. Best of luck with your woodworking projects, Alison! Cheers!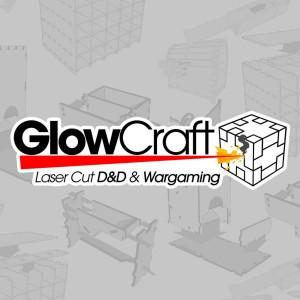 CM
16/10/2023
Christopher M.

Australia
Great, when it's great!
The wood is beautiful, but at least 25% of the order was at least a little warped, mostly bendable with force back in to place, some pieces were entirely unusable for my purposes due to the bend, which put my project back. I've rated higher as I know these things aren't intentional and generally things are good.
Hi Christopher! Thank you for taking the time to share your feedback on our Micropanel. We're glad to hear that you find the wood beautiful. We apologize for any inconvenience caused by the warp in some of the pieces. Although not intentional, we understand it can be frustrating. We appreciate your understanding that these things can happen occasionally. We wish you all the best for your woodworking project and hope it turns out brilliantly!
16/10/2023
Steve B.

Australia
Laserply
Purchased 6mm + 3mm plywood and found the product easy to cut.Great product
Thanks for taking the time to leave a generous five-star review of our Basswood Laserply Craft Pack, Steve! We're stoked both the 6mm and 3mm Laser Plywood delivered the goods for your laser cutting project, we look forward to assisting with the materials on your next one!